Milli Vanilli, that infamous lip-synching pop/dance group became one of the world's most popular acts in the late 1980s and early 1990s, scoring 3 US Hot 100 number ones in a row, and earned them a Grammy Award for Best New Artist in February 1990.
In late 1989, during a live performance of their hit song "Girl You Know It's True" in front of 80,000 in Connecticut, the recording jammed and began to skip, repeating the line "Girl, you know it's…" over and over again.
Fabrice and Rob continued to pretend to sing and dance onstage for a few seconds, but when the recording was not fixed, they panicked and ran offstage, as if in dire need to go to the toilet.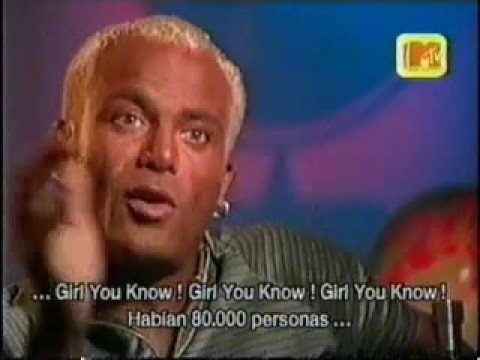 Finally, on 12th November 1990, the group's creator, producer Frank Farian confessed the truth, which resulted in their Grammy being revoked, and culminated in Rob Pilatus found dead in a Frankfurt hotel, apparently overdosing on drugs in 1998.