Dr. David "The Pasadena Flash" Freeman (1920 – 2001) of the USA could very well be the greatest player in the history of badminton.
He was undefeated in men's singles from 1939 (aged 18) until his retirement in 1953, 14 years later.
Apparently he only ever ventured out of the USA in 1949 to participate in the All-England, the Thomas Cup and Danish Open, all held in that same year.
That seemingly lack of exposure to world class opponents did not prevent him from astonishingly becoming the only American ever to be badminton men's singles world champion when he won the All-England, then considered the world championships, by defeating Malayan legend Ooi Teik Hock with seeming ease 15-1, 15-6. It was his first and only participation in that championships.
A video of that match: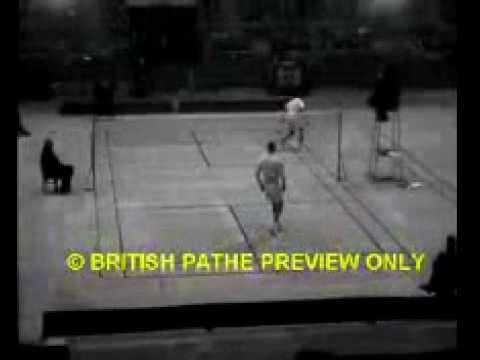 Another video of the same match, from another angle: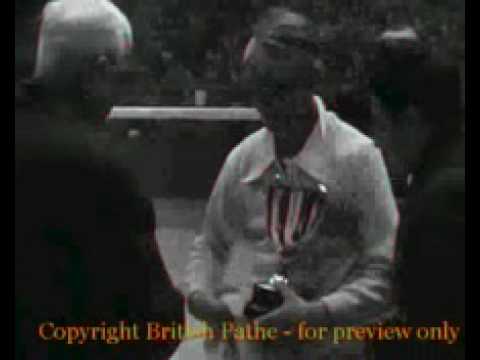 In the Thomas Cup, the world's most important men's badminton team competition, even though the USA lost 3-6 to eventual champions Malaya, he remained undefeated. And of course he won the Danish Open too.
During these tournaments, he also defeated another Malayan legend: Wong Peng Soon, probably the only player capable of defeating Freeman. In fact, Freeman faced Wong 3 times in his career and won all of them.
Wong Peng Soon would go on to win the All-England singles title 4 times, including 3 consecutively in 1950-1952.
In 1997 Freeman became the first American to be inducted into the International Badminton Federation Hall of Fame.