While performing at a Jewish orthodox synagogue in Slovakia, violinist Lukas Kmit was interrupted by a mobile phone ringing, that very familiar Nokia jingle.
After pausing and giving the guilty party an annoyed glare, Kmit did the unexpected: continuing his performance with an on-the-spot improvisation of that ringtone, earning him applause from the appreciative crowd.
The video was uploaded to youtube in July 2011.
It starts at 0:38 in the following video: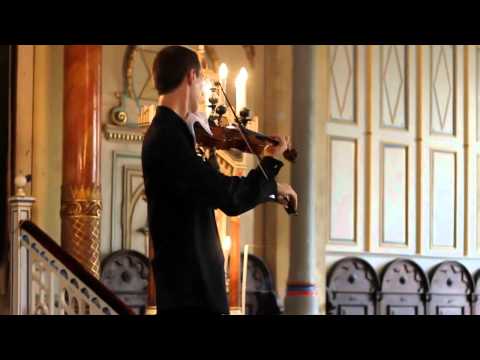 Yes, he definitely has made his point.
Note: while seemingly genuine, this video could very well be a viral marketing exercise by Nokia.